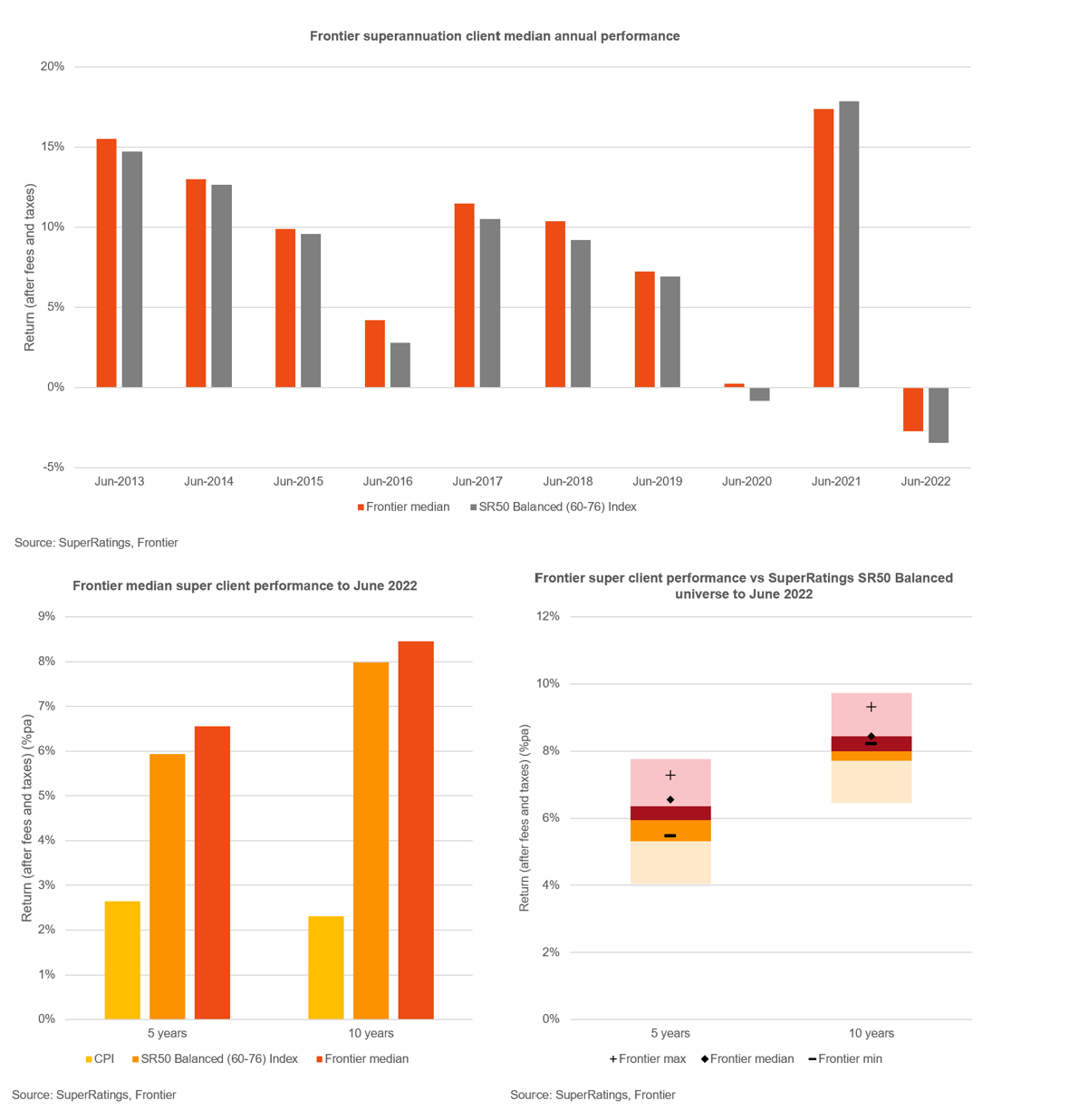 Despite being a year of lower returns, the twelve-month performance of our clients was strong compared to the market overall. Of course our clients typically have long-term objectives and over these periods our clients have again performed strongly against both peers and benchmarks.
Using the highly competitive superannuation sector as a proxy for the performance of our clients, these charts show the strong long-term performance of Frontier clients (via our median superannuation fund client). Frontier clients have outperformed both in terms of competitors (versus the SuperRatings industry median) and against the consumer price index, which forms the foundation for many of our clients investment objectives. The long-term nature of these results provides an indication of the consistent value of our market calls within our longer-term forecasts.
When looking at the range of results for all of our super fund clients we are pleased that even our lowest performing client is still placed above the median over ten years. The relatively tight range between our highest and lowest performing clients confirms the bespoke nature of the advice we offer to all of our clients.