We have the number one ranked consulting team in Australia.
At Frontier our people are our business. Our people come from a vast range of professional backgrounds and with experience from around the globe and across industry sectors.
* Source: Ranked 1st for 'consultant capability' in the Peter Lee Associates Investment Management Survey 2021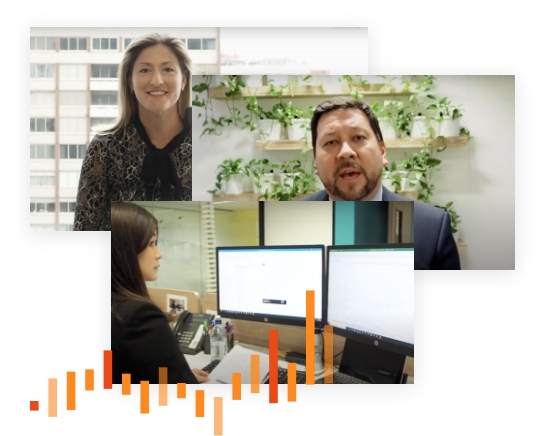 David Jenkins
Head of Technology and Operations
David joined Frontier as Head of Technology and Operations in 2020. He and his team of technology professionals including analysts, developers, architects and data specialists are responsible for the technology strategy of Frontier including future development, maintenance and delivery of our technology solutions, including the globally recognised Partners Platform. David is a globally experienced technologist and leader with over two decades of experience across major financial centres such as Hong Kong, New York and London, as well as regional economic powerhouses such as India, China, Japan and ASEAN. During this time he has held senior positions at globally recognized financial institutions as well as chairing industry bodies and forums such as FIX Trading Community and ASIFMA. Prior to joining Frontier, David was Head of Product APAC for Liquidnet Inc., a global institutional investment network that supports over 1,000 institutional investment firms who collectively manage US$33 trillion in equity and fixed income assets. Earlier roles included the positions of Director, Global Partnerships with Thomson Reuters, Global Head of Strategy and Product (Exchange Trading & Connectivity) with Bloomberg L.P. and a series of other senior roles with software and systems businesses primarily based out of Hong Kong. During this time David has also volunteered his time as Regional Co-Chair Steering Committee and Co-Chair of the Exchanges and Regulatory Committee for FIX Trading Community. He has been and active contributor towards industry standardisation and coherence across the dynamic Asia-Pacific region for over a decade. David holds a B.S in Commerce/Information Technology from James Cook University.
Subscribe to our monthly newsletter
Would you like to join our team?
Our people are our most important resource. The culture at Frontier encourages our team to think, to speak, and to challenge.
See opportunities