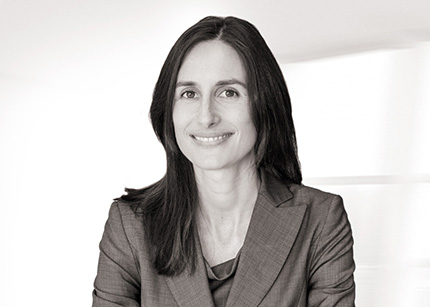 Frontier Advisors have today announced new appointments across a range of levels and areas within the firm.
Justine O'Connell has been promoted internally to the role of Senior Consultant. Currently on maternity leave, O'Connell first joined Frontier in 2005, before taking up a role in 2008 with Watson Wyatt in London. She rejoined Frontier as a Consultant in 2010 working in client advice and manager research roles, specialising in fixed interest and cash.
O'Connell's appointment to Frontier's most senior ranks brings the Senior Consultant team to ten, including Director of Consulting, Fiona Trafford-Walker.
"We are delighted to be able to recognise Justine's considerable talent and experience with this promotion. She brings valuable skills and insight to our Senior Consulting team and, as an internal promotion, will naturally be able to continue supporting our clients in multiple areas", said Trafford-Walker.
"Justine is held in very high regard both within the firm and across the industry. We look forward to welcoming her back from her leave into this role early in the New Year."
Another internal promotion has been awarded to Tony Singh. Singh, who joined Frontier in 2011 and specialises in advice and research around listed and unlisted property, will climb the ranks to Associate Consultant level.
The firm has also brought in new skills with the appointment of Melinda He as an Analyst. She joins from Ernst and Young where she has assisted superannuation funds with tax advice and will start her role next month.
Frontier Chief Executive Officer Damian Moloney said the market for quality investment and consulting staff is tight, but with patience and perseverance there are high calibre people available.
"We place a great deal of importance on cultural fit. And not just ensuring a fit within Frontier, but by extension with our clients as well. As an independent advisory firm with our roots in the "profit-for-members" space, we have a natural calibration with our client's values and philosophies. To maintain this, we are always patient in our recruitment to ensure we find the right mix of technical skill, diversity in experience, and cultural alignment.
"In the last year we have brought in two senior appointments with almost sixty years of industry experience between them, made some key internal promotions, and introduced some great new talent in our Analyst ranks", said Moloney.
These new appointments coincide with Director of Consulting Fiona Trafford-Walker celebrating her twentieth anniversary with Frontier.