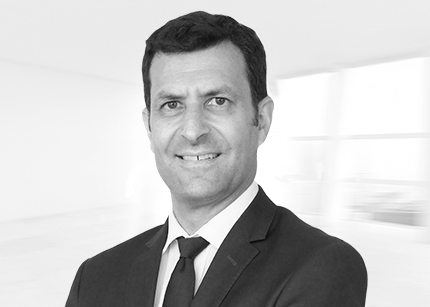 Frontier Advisors has today announced a new senior team member appointment with the addition of a high profile infrastructure specialist to the leadership group.
Peter Siapikoudis will join Frontier as Senior Consultant from March 2016 and will lead the firm's infrastructure research, an area where Frontier already has a well-established reputation and long standing expertise.
Siapikoudis is well known in institutional investment circles, and particularly within the infrastructure space, as a former Senior Executive at Hastings Funds Management, where he was CEO and Portfolio Manager of The Infrastructure Fund (TIF) and Hastings Hancock International Timberland Fund and more recently headed up Hastings' mandates business platform.
With twenty years of industry experience, Siapikoudis has a varied and extensive background having worked as a fund manager, investor and asset consultant. Prior to joining Hastings in 2008, he had an eight year stint managing UniSuper's infrastructure investment portfolio and five years with William M Mercer across its actuarial consulting and asset consulting practice groups. This multi-dimensional background, combined with his senior level and hands on management experience at Hastings, make him an excellent addition to the Frontier senior team according to Frontier CEO, Damian Moloney.
"Peter will bring a strong range of skills to this role, and his ability to consider and understand the perspectives of all parties involved in infrastructure opportunities and transactions together with experience in constructing and managing portfolios will provide enormous practical value for our clients.
"Frontier has been advising clients in the infrastructure space for over two decades and many of our clients, who have benefited from being early movers in the space, have built sophisticated infrastructure portfolios and continue to explore new ideas and approaches to the sector. I am sure they will value Peter's collaboration with their investment teams, and his extensive knowledge and experience. For the Frontier client base generally, Peter will be able to deliver tailored advice and help identify opportunities to invest in an increasingly important sector", Moloney said.
Siapikoudis is keen to re-enter the world of asset consulting in a role perfectly suited to his background.
"I've worked with Frontier and many of their clients for a number of years so know the culture and approach of the firm. Frankly, that aspect was a major attraction in accepting this role as the ambitions and values of all parties align strongly with my own", he said.
Siapikoudis will work in the firm's highly regarded and well-resourced Real Assets Team, alongside property lead Tim Stringer, a thirty year veteran, and with Moloney himself, a former long standing CEO of the pioneering infrastructure funds manager, IFM.
This appointment is the sixth new consulting appointment made by Frontier in four months as the firm continues to expand its capacity and range of skills in a move that defies some forecasts within the industry that asset consultancies would struggle to grow in the face of increasing internalisation of investment teams within superannuation funds.