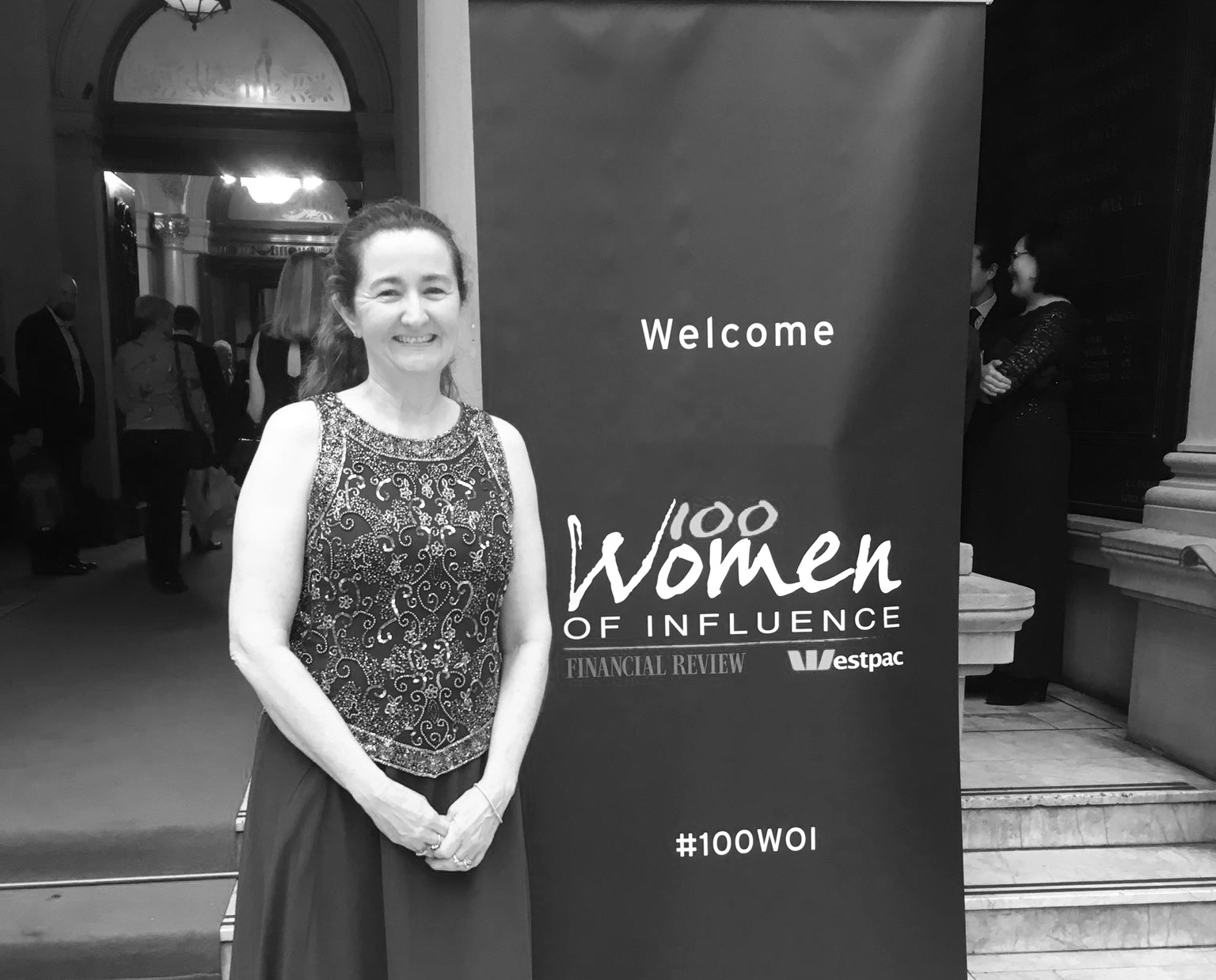 Frontier Director of Consulting Fiona Trafford-Walker has been named in the list of Australia's 100 most influential women in this year's Australian Financial Review and Westpac 100 Women of Influence Awards gaining her nomination in the Board/Management category.
The 100 Women of Influence Awards seek to recognise and highlight the ways influential women are driving change to create a more diverse future in Australia. Finalists were nominated in each of ten categories including areas such as arts, culture, sport, business, public policy and social enterprise.
The woman named as the overall winner of this year's awards was Moya Dodd.
Trafford-Walker was recognised for an asset consulting career spanning 25 years and which has had a direct influence on the financial wellbeing of millions of Australians through her role in helping to shape the investment outcomes of a number of Australian superannuation funds. Integrity, intellect and insight are regarded as the hallmarks of her professional character combined with a fearless pursuit of achieving the best financial outcomes for everyday working Australians.
Additionally, Trafford-Walker has been a strong and nurturing influence on a generation of asset consultants who have learnt their trade under her guidance over the last 22 years at Frontier and who are now positively impacting the retirement savings of Australian workers through the same core values that have stamped her work.
The recognition comes on the heels of having been named in a list of the world's most influential asset consultants for the fourth year in succession – the only Australian to achieve that honour and one of only four women from around the globe in this year's list of twenty "knowledge brokers". One of her female peers on that list is a member of her consulting team at Frontier in Justine O'Connell – proof of her influence on the institutional advisors of the future.
Trafford-Walker was excited to be heralded in the 100 Women of Influence list. "It's a great honour to be named alongside so many impressive and important Australian women. Any member of that list of one hundred would have been deserving of the ultimate accolade", said Trafford-Walker.
"What I particularly like about these awards and the showcasing of the work of these women is the message it sends to others who might be thinking about how they can leave their mark. One of the common characteristics across the list is the influence each woman has had on the lives of others. That's certainly the aspect I most enjoy about my work at Frontier."