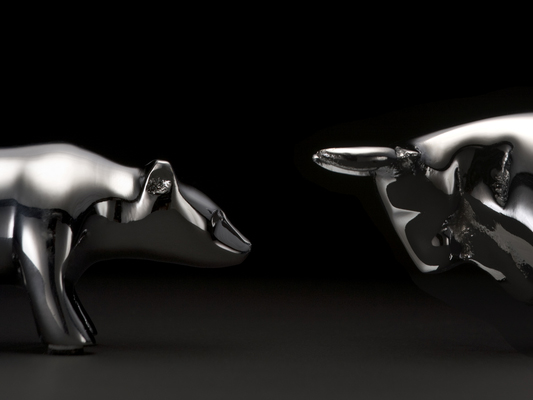 The final quarter of the 2016 calendar year saw equities markets deliver significant dispersion in the performance of different investment styles, and therefore different investment managers.
The difference in performance delivered over the quarter between value and growth style managers was stark and helps to emphasise the fundamental differences between the two styles. The November election of Donald Trump to become the 45th President of the United States of America appears to have been the catalyst behind the value style of management experiencing its strongest growth quarter in well over a decade.
According to Frontier Advisors Director of Research, Fraser Murray, the December 2016 quarter was very much driven by the Financials, Materials and Industrials sectors, market segments which have been out of favour in recent years and which are more likely to be owned by value managers. By comparison, some of the best performing sectors prior to this period, namely Consumer Staples and Health Care, and more likely to be held by growth style managers, lagged in the final stanza of 2016.
Murray explained that "in a relative sense the fourth quarter of 2016 was the best performance for the value style, and worst for the growth style, since the early 2000's. In fact, it was actually the first strong value quarter in many years and better than any quarter during the GFC and the subsequent recovery. It is only when the Technology bust is considered that value had a notably better period."
Frontier has found the trend to be consistent both domestically and offshore, albeit more pronounced in global equities portfolios. Amongst the pool of Australian growth managers, some were as much as 9% behind the ASX200 for the final three months of 2016 compared to their value counterparts, who outperformed the ASX by as much as 6%. Overseas, growth managers were up to 11% behind their benchmark indices with some value managers as much as 8% ahead.
"Our findings are not intended to indicate superior skill of one group over another but rather highlight the speed at which pockets within equities markets can change, and of the impact that can have on specific manager performance", said Murray.
"Leading up to September 2016, growth managers had consistently and strongly outperformed their value counterparts for some time. But in just three months they gave a lot of that back."
Overall, the performance of equities in the closing quarter of 2016 was very positive for investors with a surprisingly strong end to a turbulent year in terms of major political and market developments around the globe, resulting in material growth to portfolios.