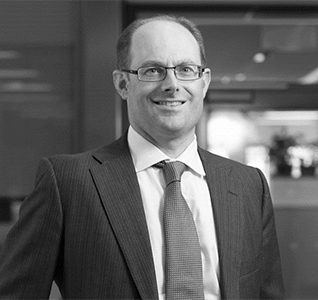 Frontier Advisors Chair, Gabriel Szondy, has announced the appointment of Andrew Polson as Frontier's new Chief Executive Officer.
Andrew will begin the role in May 2018 and fills the vacancy created by the resignation of current CEO, Damian Moloney, whose last day with Frontier will be 29 March 2018.
Andrew currently holds the role of General Manager, Wealth Management with Tasmanian based financial services group MyState Limited. Prior to his current role he forged an extensive career with the ANZ Group, including the role of Global Head of Investment Management in the Chief Investment Office of ANZ Global Wealth. Additionally, he has held positions with IOOF and NAB.
Gabriel explained the Frontier Board had been patient in finding the type of experience, skills and values they were seeking in a new Chief Executive for the firm. "Andrew has considerable experience in both strategic development and operational management within the investment and wealth management sectors. We believe he will build on the firm's current strong position and identify new opportunities to lead the firm toward."
Andrew is eager to respond to that challenge stating, "I am excited to be leading what has been an important and well-run business for more than two decades and I look forward to quickly getting to know and work with the clients and staff of Frontier".