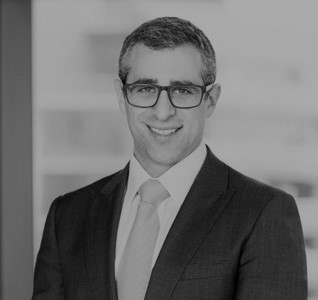 Elie Saikaly will join Frontier as a Principal Consultant in June. He will work closely with a number of the firm's clients helping to deliver advice and facilitate collaboration between internal teams and investment committees with the specialist resources within the asset consulting firm.
Saikaly brings 17 years of experience, including a decade with Mercer, where he is currently operating as lead consultant to a number of superannuation funds, endowments and insurance groups. In addition, Saikaly leads Mercer's Melbourne based Institutional Wealth Team and is a member of the leadership team. Prior to Mercer he spent time at Lanteri Partners Wealth Management and UBS.
His appointment follows the recent announcement of Andrew Longmore, a qualified Actuary, who joined Frontier on 2 April as a Consultant, along with Property Specialist, Jennifer Johnstone-Kaiser, formerly Country Head and Director of Business Development with Savills Investment Management, who began work with Frontier in January of this year.
Further boosting their consulting stocks, Frontier has also appointed four Associates in recent weeks; Claire Casucci, Ian Crane, Hui Yi Goh and Rachel Mohr.
Frontier Director of Consulting, Kim Bowater, is looking forward to welcoming Saikaly to the asset consulting team. "Elie is an exciting appointment for the firm and for our clients. He obviously brings more than a decade of experience of consulting at a very senior level and will boost our already strong group of senior dedicated client consulting professionals.
"The fact Elie will be joining a number of other experienced practitioners to recently come on board at Frontier says a lot about the firm. We have been very pleased to add a series of new clients over the last year and have been patient in our recruiting to ensure we can continue to offer the kind of customised service and advice that our clients value and appreciate", said Bowater.
Frontier also recently announced the appointment of their incoming Chief Executive Officer, Andrew Polson, who will join the firm in May. These recent appointments bring the total head count at Frontier to 60, a record for the firm in its twenty-four year history.
Saikaly holds a Masters of Applied Finance & Investment, a Bachelor of Economics (Hons) and a Bachelor of Arts majoring in Psychology & Sociology.