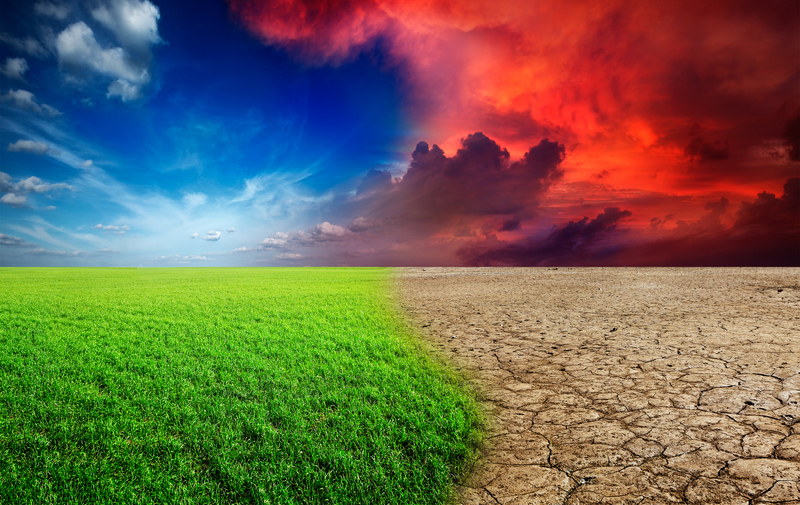 Earlier this year Frontier provided clients with our "Annual Secular Outlook" – an annual review of long-term secular investment themes and the impact they pose on the return outlook for Australian investors. Our findings came with a revision to our long-term return assumptions and the subsequent recommendation investors will need to revise their expectations downwards as a direct result of the impact of climate change.
Long-term assumptions are used to calculate expected returns across a range of asset classes and shape strategic asset allocations as investors balance risk and return objectives.
Given their long-term nature, a revision of Frontier's long-term assumptions is not a regular event. There are a number of major secular themes which add to, or detract from, the long-term forecast for returns and, despite having included climate change amongst these themes for many years, this is the first time Frontier has made a revision based specifically on the effects of climate change.
"As a result of analysis we have completed across a number of themes in this year's review, we have lowered the likely returns we believe investors can expect, across all asset classes, by 0.25% per annum", said Philip Naylor, Principal Consultant at Frontier Advisors. "The primary driver of this downward revision has been the long-term impact on the global economy of climate change."
Frontier has focused on four key secular themes impacting the long-run assumptions they use to set client expectations for future returns. They are demographics, productivity and technology, inequality, and climate change. When considering climate change impacts, we examined the potential impact of climate change on investment returns across a number of different policy paths. Our resultant downward revision is effectively based on a best-case outcome that government's around the world reduce carbon emissions and limit global warming. Frontier notes that if actions to limit temperature rises by reducing carbon emissions are not achieved, then the outcome for the economy and investments will be much worse.
"There are costs of transitioning to a low carbon economy, but the long-term costs of global warming and extreme weather events are far greater. There are a number of possible future scenarios with the degree of impact dependent on a range of different policy path responses policymakers make in the future", according to Philip.
Frontier has completed modelling of a number of possible policy pathways and potential climate change impacts, including a more ambitious limiting of global warming to a two-degrees outcome, and pledges made under the "Paris Agreement" outcome.
This review provides our clients with a long-term risk framework within which to consider short-to-medium-term responses to these challenges. The report and its findings also come at a time of increasing regulatory pressure for investors to consider environmental, sustainability and governance (ESG) factors in making investment decisions.
Net impact of damages and mitigation costs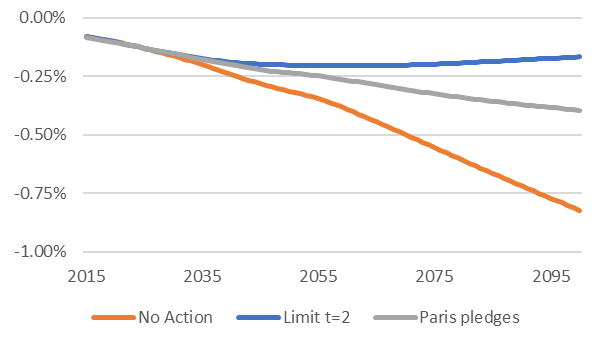 source: Frontier Advisors Climate Change Module